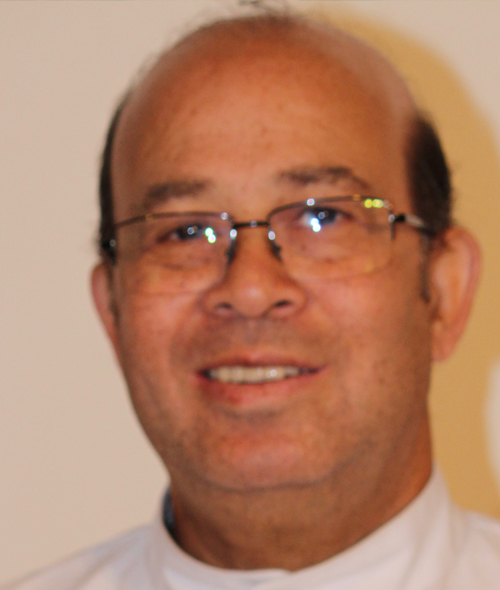 BRO.CHRISTOPHER DAWES
Manager
We are in the middle of a pandemic that has ravaged the world and India especially. By now most of us have grown accustomed to the 'Lock -down' which is prevalent in the entire world but thankfully we are at the tail end of this rather difficult period, although we are well aware at the same time, that Covid19 is here to stay, unless and until a proper vaccine is discovered, which by all standards is a long way away.
SPAB (as the school is affectionately called) has been closed for the past three months as a result of this universal phenomenon, and I am sure our students are eagerly waiting for the 'Lock-Down' to end so that they can come back to school once again, to meet and greet their classmates, their teachers and get back to regular classes. The feeling is mutual for teachers and I am sure, for parents alike. In the interim period though, the 'New-Normal' is digital classes or online classes as it is popularly known. For both students and teachers this is definitely a new experience and takes time to get used to. But it seems to be the best alternative for all of us to make up for lost time. Hopefully it will help to bridge the gap between student and teacher and maintain the precarious balance of the learning process. I am sure this is a new challenge for parents alike, but whether we like it or not, for the moment it is here to stay. The sooner we get used to this transition, the better for all of us.
For all practical reasons, however, St. Patrick's Academy, will continue to reach out to students and parents alike as it always has for the past decade, imparting values that are prized above all else and will continue to maintain a reputation that has been carefully built up over the past decade. Nothing will ever deter us from our goal of fulfilling the mission that we have set out to accomplish, of providing a wholesome, all-round education to every student who enters the portals of the school. Be assured that the entire team of St. Patrick Academy- students, teachers and parents- continue to strive hand in hand to accomplish the dreams and aspirations that are the hallmark of our very existence and provide quality education in the years to come.
As you browse through this website, you will realize that the school stands for all that is valuable, precious and absolutely essential for the all-round education and moral foundation of our most beloved stakeholders- the students. I can most confidently admit that all the success we have achieved over this decade, is because of the wholehearted teamwork and support we have received from parents and teachers more especially, that has enabled us, in no small way, to reach for the stars. God Bless you all for your unstinted support and encouragement that has made us what we are.